Project Objectives
The REVEAL project focused on verification technologies, tools and strategies. It developed tools, components and strategies that aid journalists in identifying, assessing and verifying user-generated content (UGC) on Social Networks.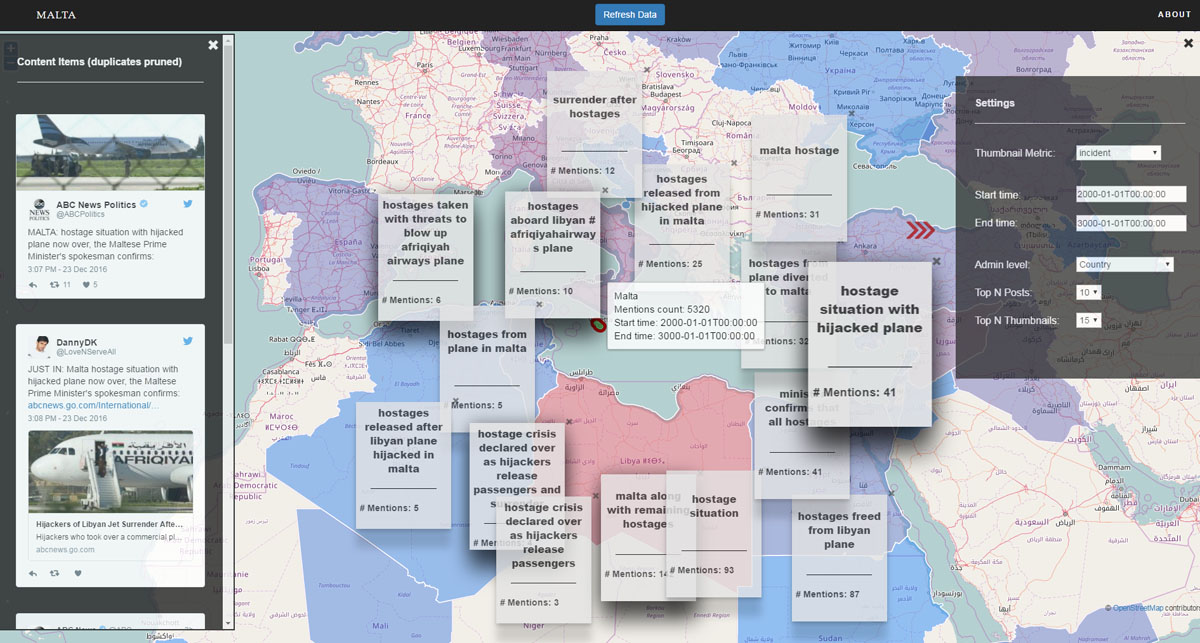 Use cases for verification of social media
Journalism: The challenge for journalists and independent media is to report on developments and occurrences across entire countries and analyze the situation. Often it is difficult to separate truth from lies, propaganda from facts. Especially without or limited direct access to the region, journalists have to rely on other accessible sources, with much content coming from Social Media.
Enterprise: Software forums are the main place for end users, experts, developers, students, scientists to share their knowledge and get useful information from others. Metrics such as community members' replies, ratings and comments can be utilised to measure modalities such contributor reputation, history, popularity or influence.