IT Innovation co-leading Data Health and Society in £25m BRC Award.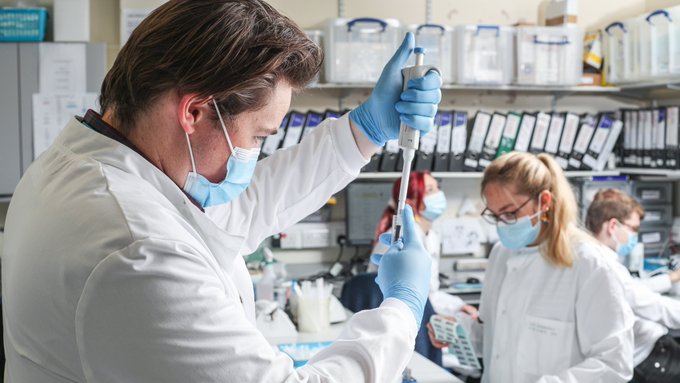 The National Institute for Health and Care Research (NIHR) has awarded the Southampton Biomedical Research Centre (BRC) £25 million over the next five years. As part of this highly impactful research, IT Innovation will work with collegaues from the ECS (School of Electronics and Computer Science) Digital Health and Biomedical Engineering Research Group to advance the safety and efficacy of data-driven algorithms and decision-making outputs to improve insights from healthcare data.
The NIHR BRC is an interdisciplinary partnership between the University of Southampton and University Hospital Southampton NHS Foundation Trust (UHSFT). The £25 million award builds on the work of the Southampton BRC​​​​​​​, founded in 2008, and moves the research in a new direction of Data, Health and Society.
Led by Professor Dame Wendy Hall (ECS and Executive Director of the Web Science Institute) and Professor Anneke Lucassen (Clinical Genetics), and supported by Professor Age Chapman, Professor Michael Boniface and Professor Chris Kipps (NHS UHS), the Data, Health and Society vision is to move beyond data science, harnessing computer science, artificial intelligence and an exploration of societal implications, to create a trusted and trustworthy learning healthcare system.
Professor Boniface said
"Many medical discoveries now happen in socio-technical networks of people, data and connected health systems. Novel sensors are driving the digitisation of human health whilst advances in artificial intelligence have potential to improve all aspects of care. The BRC Data, Health and Society theme aims to discover new ways of studying complex data-driven health systems and to establish interdisciplinary teams working with patients and the public to tackle challenges of acute care, self-management of chronic disease and public health."
Professor Chapman said
"I'm so proud to have been awarded this grant to further develop the research that I and Professor Michael Boniface have been conducting. The support from Professor Dame Wendy Hall and Professor Anneke Lucassen has been fundamental and I look forward to working with them further. Together, we are going to transform understanding of technology for health".
Professor Age Chapman and Professor Michael Boniface's research have identified that progress in using technology for health requires iterative experimentation of the way citizens and professionals use data for decision-making and risk prediction in health and social care. They will test safety and efficacy of data-driven algorithms and decision-making outputs to enhance trustworthiness of our healthcare system and improve insights from healthcare data.
Other ECS members are involved in additional BRC Themes; Professor Hywel Morgan is embedded with the Microbiology, Immunology and Infection (MII) and Respiratory and Allergy Themes; Professor Neil White is working within the Perioperative and Critical Care Theme.