Verifying social media for journalists @ ICT 2015
Content from social media sites are becoming an important part of modern journalism to find both news and background information. However, journalists have to contend with vast quantities of data which is perturbed with hoaxes, rumours and deliberately misleading information. IT Innovation went to ICT 2015 to demonstrate technologies that allows journalists to quickly verify suspicious content.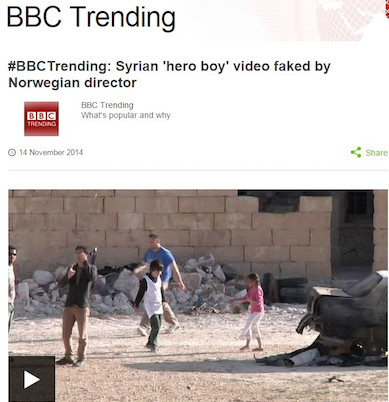 Amateur on the spot incident reports and eyewitness images and videos are of particular importance to real-time breaking news. With breaking news having tight reporting deadlines, measured in minutes not days, the need to quickly verify suspicious content is paramount.
IT Innovation have developed a decision support system in the REVEAL project that allows journalists to visualise large volumes of social media content in order to find evidence for news verification. A prototype was demonstrated at ICT 2015 based on Twitter, Instagram and YouTube data from the 1st day of the UK election 2015 and the day of the Scottish leaders debate and #edgestone being unveiled.
At the core of the system is a knowledge-based trust and credibility model. Natural language processing extracts claims, source attribution and geosemantic contexts for cross-checking facts. Running on an Apache Storm cluster, the software is highly scalable, supporting real-time changes in the data.